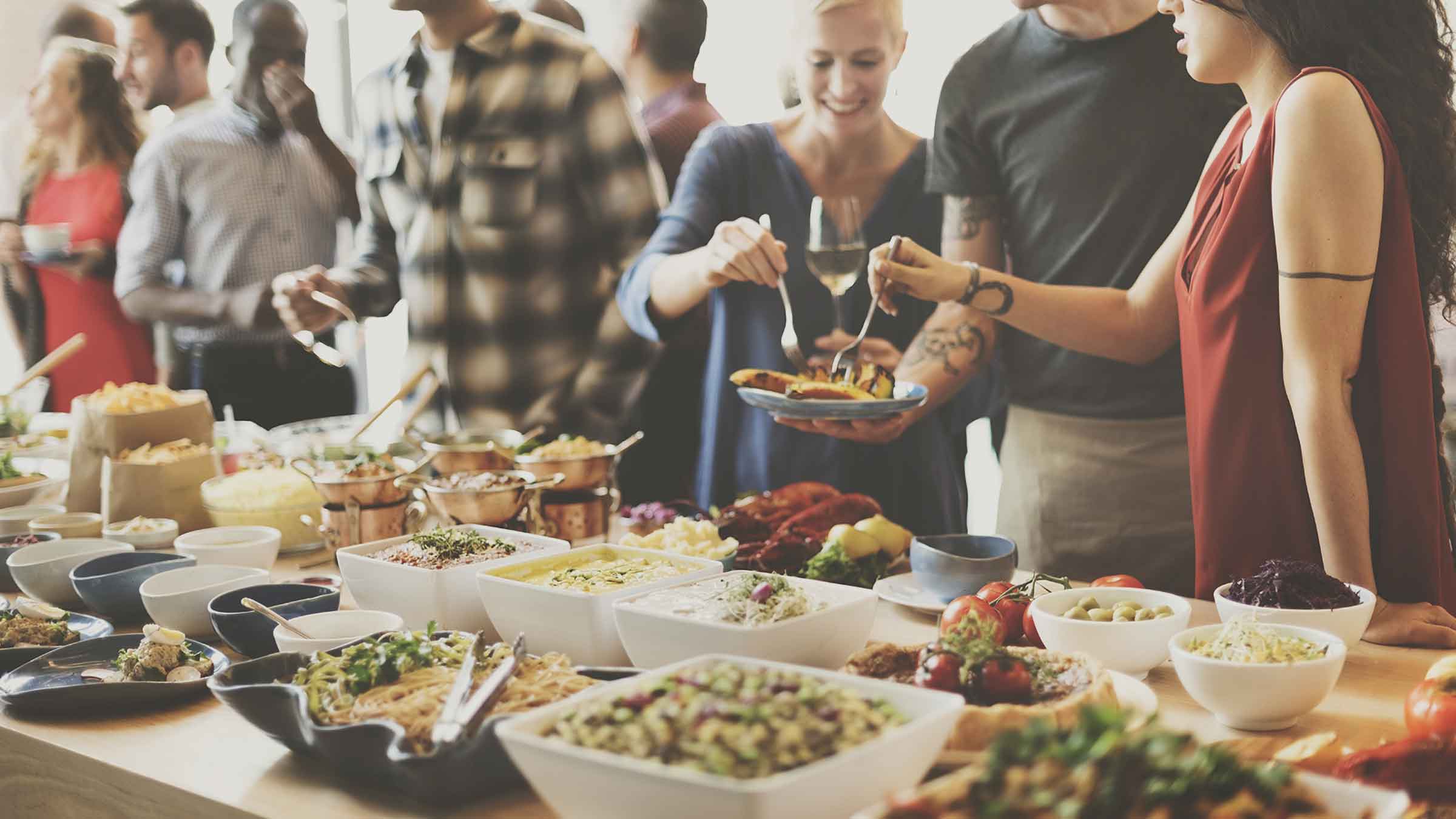 Easy online ordering!
We'll contact you to confirm all items for your event.
Placing orders
Jay's Catering prefers a minimum of 1 day's notice for all orders. Last minute orders will be accommodated when and if possible. Not all menu items are available without proper notice. Orders can be placed live over the phone with a catering associate. Payment must be given when a definite order is placed. Online and email orders will always get an email confirmation back within 1 business day. Online and email orders are not recommended unless placed more than 24 hours in advance. Online orders made outside of normal business hours of 8:00-6:00 Monday through Friday MUST be accompanied by a phone call to our office at 410.685.3861
Cancellations
All cancellations must be made with a minimum of 24 hours advance notice.
Last minute cancellations will still be billable unless cancellation is due to an environmental emergency. Advance orders may be changed, canceled, or postponed at no expense with a minimum of 1 day's notice.
Binding Agreement
Placing a catering order is a binding agreement that can only be changed or canceled with the proper notice. All orders without proper cancellation notice are billable. All orders that are delivered, but do not have a designated contact person to receive the order and sign for it on the day and time the order was instructed to be, are billable. Orders that are placed for pick up and never picked up are billable.
Minimums
As seen on our catering menus, some menu items and catering packages are subject to a minimum number of people. For less than the minimum, Jay's Catering still accepts and produces those orders, but they are subject to a per person surcharge.
Deliveries
The standard delivery charge is 15% of the total with a minimum delivery charge is $15.00
Additional delivery expenses may be incurred for long-distance orders.
Additional delivery expenses may be incurred for orders placed for delivery between midnight and 5:30AM. If the order is on Sunday, the same charge would be in effect from midnight to 10:30AM.
It is always our intention to deliver your order at the time you have designated to do so. We reserve the right to be plus or minus 5 to 15 minutes before or beyond the exact time designated.
Upon arrival, catering drivers may need an escort on certain properties. It is the responsibility of the client to designate that escort and ensure the meeting of our driver at the entrance in a timely manner.
Equipment
Some catering orders require the use of equipment that is the property of Jay's Catering and is not disposable. Clients are responsible for keeping the equipment safe and arranging for a pick-up of this equipment. A fee may incur if the equipment is lost or misplaced.
All chafers required to heat our hot food buffets will now have to be purchased. A $10.00 charge will include one chafer, two sternos, and one water pan. If you already have your own equipment, please let us know and we can accurately let you know how many you will need for your set-up.
Standards
Please be considerate about canceling advanced orders. All cancellations must be made at least 24 hours in advance.
The standard delivery charge is 15% of the total with a minimum delivery charge is $15.00.  Additional delivery expense is incurred for long-distance deliveries.
Allergens
For full details on our efforts to protect against food allergies, please visit our Allergens Page.
For quick reference, please click here for the Allergens Legend above: